Transportation
From Shanghai Pudong International Airport (PVG):
Take metro line 2 and transfer to line 10 at East Nanjing Road, and then get off at Shanghai Jiao Tong University.
About 1 hour's taxi ride at the cost of 200-250 RMB.
From Shanghai Hongqiao International Airport (SHA):
Take metro line 10 and get off at Shanghai Jiao Tong University
About 30 minutes' taxi ride at the cost of 50-60 RMB.
From Shanghai Hongqiao Railway Station:
Take metro line 10 and get off at Shanghai Jiao Tong University
About 30 minutes' taxi ride at the cost of 50-60 RMB.
Accommodation
Crowne Plaza Shanghai Hotel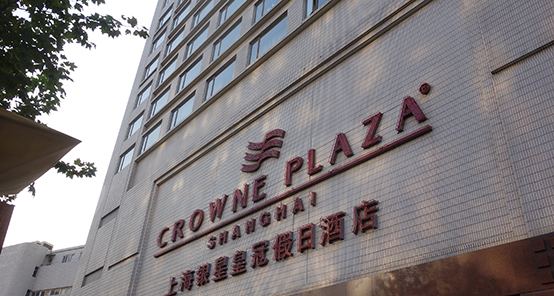 The Crowne Plaza is an upscale 4-star hotel with 496 beautifully appointed guest rooms and suites. Located in the downtown area, Crowne Plaza Shanghai Hotel is 20 minutes' drive from Hongqiao International Airport (SHA) and 45 minutes from Pudong International Airport (PVG), and is only 5 minutes' walk to Antai College of Economics and Management. It has excellent Cantonese, Sichuanese, and western restaurants, and Charlie's Pub next to the lobby is one of the best pubs in town, with a crackerjack Filipino band. The Crowne Plaza also features a fitness center, indoor pool, a karaoke bar, a beauty salon, squash courts, and snooker. The cake shop in the lobby is also highly recommended.
Address: 400 Pan Yu Road, Shanghai, China 200052
TEL: (+86)-21-6145-8888
Email: cpsha@cpsha.com
Website: http://www.shanghai.crowneplaza.com
Hotel Reservation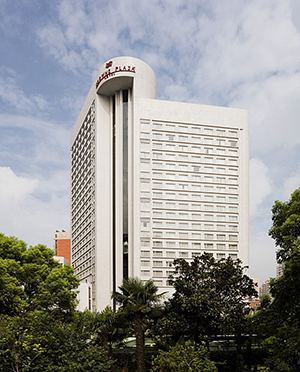 The conference has negotiated preferential room rates with the hotel and a room block is being held for IBSSC participants. Each delegate is responsible for making his or her own hotel reservation. The cost of the hotel room is not included in the registration fee. Delegates can book the rooms via the hotel reservation link or by using the resevation form provided below.

Hotel Reservation Form
Crowne Plaza Shanghai Hotel must be contacted no later than October13, 2020 to receive the preferential room rates. After this date, reservations will be processed upon availability and the discounted rate may not apply. We kindly ask you to contact the hotel DIRECTLY for all questions related to hotel accommodation.
Trip In Shanghai
Language
The national language of China is Mandarin, also known as Putonghua, but many Chinese also speak their local dialects. In Shanghai, people speak Shanghai dialect as well. But since there are signs written in English and many people here can speak English, it won't be too difficult for you to get around in Shanghai. However, if you wish to travel outside Shanghai during your trip, it's recommended that you should hire an English-speaking guide or book a tour program from a reputable travel agency, like Shanghai China Travel International Co. Ltd.
Taxi
Shanghai's 45,000 taxis are easy to flag down in leisure hours, but not in rush hours. The taxi drivers are bound to offer you good service. If you do not speak Chinese, it is recommended that you have your destination written down in characters.
The taxi companies listed below are most strongly recommended.
| | | | |
| --- | --- | --- | --- |
| Main Taxi Company | For Booking | For Complaint | Taxi Color |
| Dazhong | (+86 21)96822 | (+86 21)6258 0780 | Sky blue |
| Qiangsheng/Bashi | (+86 21)62580000 | (+86 21)6258 1234 | Orange |
| Haibo | (+86 21)96933 | (+86 21)6213 0011 | Sapphire blue |
| Jinjiang | (+86 21)96961 | (+86 21)6416 9292 | White |
The service time and the corresponding charge standard of the above taxis are as follows.
| | | | |
| --- | --- | --- | --- |
| | 0~3 KM | 3~10 KM | Above 10 KM |
| Daytime: (5:00~23:00) | RMB 14 | RMB 2.4 / KM | RMB 3.6 / KM |
| Night: (23:00~5:00) | RMB 18 | RMB 3.1 / KM | RMB 4.7 / KM |
Notices & Tips:
Please request an invoice when you get to your destination.
If you experience anything unreasonable, you may file a complaint by calling (+86)-21-6323-2150 or the complaint telephone number in the chart.
If there is a waiting time, the driver will charge you as one kilometer's cost for each five minutes
Bridges and tunnels in the downtown area are free of charge.
Check the charge standard marked on the windows of a taxi before taking it. Pay taxi fare as displayed on the price screen.
You can refuse to pay if the driver does not start the meter or doesn't give you a valid receipt.
Train
Bullet Train is most welcomed to travel within Chinese main cities, its highest speed could climb to 300 km per hour, so it will be faster than plane if the destination is less than 1,500 KM away. So we highly suggest you to choose bullet train if your want to visit a city not so far from Shanghai.
Shanghai Railway Reservation Telephone Numbers
| | |
| --- | --- |
| Shanghai Railway Administration ticket office | 9510 5105 |
| Enquiries to Shanghai Railway Station, Shanghai South Railway Station or Hongqiao Railway Station | (+86)-21-6317-9090 (+86)-21-5436-9511 (+86)-21-5124-5555 |
| Baggage service for Shanghai Railway Station, or Shanghai South Railway Station | (+86)-21-6317-4168 |
Public Services Contacts
Emergency
Police - 110
Fire - 119
Ambulance - 120
Though Shanghai is a safe city, you may occasionally need help from local police. In case of any burglary or petty theft, dial 110 for police.
Fire is a nightmare in big cities. The situation goes from bad to worse if a skyscraper turns into a fiery building. If you run into such an unfortunate event, do not forget to dial 119.
Roads in Shanghai often get congested and are prone to accidents, so always remember 120. This number may very well determine life or death.
Money Issues
RMB/Yuan, the official currency in China is a decimalized currency. For current conversion rates you can check online at http://www.xe.net/ucc/convert.cgi or http://www.oanda.com/converter/classic, the estimated exchange rate are: 1 USD: 6.3 RMB, 1 EUR: 8.2 RMB.
One Yuan is worth 100 cents. Coins are issued in denominations of 10 cents, 50 cents and 100 cents. Currency notes are available in 1, 5, 10, 20, 50, 100 denominations. Foreign currencies can be conveniently changed at banks with your passport as ID.
Most internationally recognized currencies (like USD, EUR, GBP, SGD) and tourist cheques can be exchanged at commercial banks, top-end hotels and the international airports in Shanghai. All branches of Bank of China and other large banks offer currency exchange services.
Credit cards (Visa, Mastercard, American Express, etc.) can be used at most hotels, restaurants and major shops. Some credit cards can be used at Bank of China ATM machines.
Other Practicalities
The Standard Time in China is Beijing Time, which is 8 hours ahead of GMT.
Telephone Codes
Calling to:
Int'l Access Code
Country Code
City Code
Phone No.
Shanghai
00
86
21
1234-5678
Beijing
00
86
10
1234-5678
When dialling within China you need to add '0' before the city code.
Climate
Shanghai usually has a relatively short spring and autumn and a long winter and summer. The weather is usually warm and humid. The middle of October in Shanghai is usually cool and dry, with an average temperature of 15-20℃.
Plugs and Electricity
There are two official standards for plugs and sockets in the People's Republic of China. The first is the grounded, three-blade CPCS-CCC which is practically interchangeable with the type of socket found in Australia. The second is Chinese non-grounded two-blade plug, very much like a two-blade North American/Japanese plug. No matter what the plug type is, electrical sockets (outlets) in the People's Republic of China usually